Arti Saha's 80th Birthday: Google remembers the 80th birth anniversary of Indian swimmer Aarti Saha by creating a doodle
Google on Thursday made a doodle on the 80th birth anniversary of Indian swimmer Aarti Saha. Saha was the first woman to be awarded the Padma Shri in 1960. Doodles are made by Google to send messages to people and to remember someone. Google usually makes doodles every day to remember some great personality or to make people aware.
Who was Aarti Saha, for whom google made doodle?
Saha was born on 24 September 1940 in Kolkata (then British India). Aarti Saha hails from a middle-class Bengali Hindu family. His father's name was Panchgopal Saha and was second among three siblings. Her father was an employee in the armed forces. She lost his mother at the age of two and a half. Her elder brother and younger sister Bharti was raised in maternal uncle's house, while she was raised by his grandmother in North Kolkata.
She learned to swim on the banks of the Hooghly River. She later trained under the supervision of Sachin Nag, one of India's best competitive swimmers. Saha won her first gold medal at the age of five. By the age of 11, she had broken several swimming records.
At the age of 12, Saha competed in the 1952 Summer Olympics in Helsinki, the capital of Finland. She was among the first team from India to participate. Saha was one of the four women included in the team. At the age of 18, he attempted to cross the English Channel. After a failed attempt, she was able to complete the journey. She became the first Asian woman to do so.
Who did this creativity for Saha ?
On Thursday, Google showed Saha crossing the English Channel, as well as a portrait of her with a compass. This painting was made by artist Lavanya Naidu  Kolkata.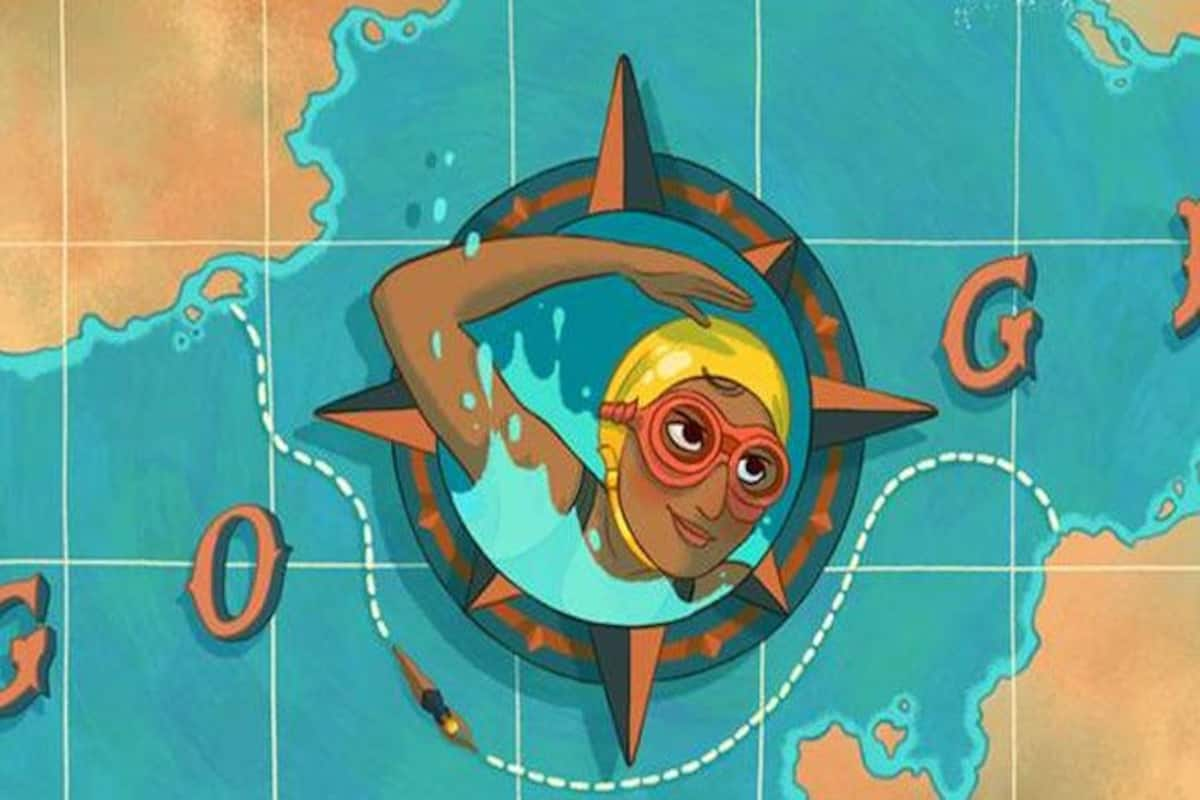 In an interview, Naidu said that Aarti Saha is a well-known name in Kolkata homes. She said, I hope that whenever in the history of our country, women will be remembered for doing excellent work in any field, then it will also include Aarti Saha's name.